Happy Memorial Day
News | May 28, 2021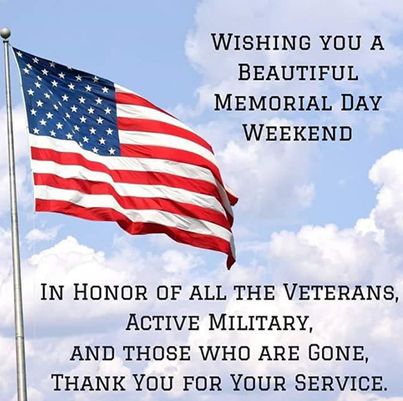 A day on which all Americans take huge pride. It is the day to remember and commemorate fallen brave souls who served the nation selflessly and died gallantly in the battlefield. It is a federal holiday in the United States which is celebrated with utmost vivaciousness and on a grand scale. This day was officially acknowledged in 1868 and from that year the Memorial Day celebration has gotten bigger and better.
To all the gallant soldiers who served their country. The people of America celebrate the Memorial Day every year to remember the colossal sacrifices of late and great military soldiers and pay due homage to them by placing flowers and flags on their grave.
It is quite daunting to express the pain in words that the families of soldiers and what they have gone through after the death of their loved ones. Memorial Day renders everyone an opportunity to express gratitude towards the late soldiers and pay them due homage.
Let these Memorial Day serve as a reminder to everyone that never ever forget those brave souls who sacrificed their lives to protect the country.
As a citizen of the greatest country of the world, it is our responsibility to express thankfulness every single day towards soldiers as because of them, we are breathing the air of freedom and living a vivacious life full of possibilities.

The freedom we are experiencing, the seamless life we are living today is the result of sacrifices made by fallen soldiers for the motherland. It is important to express love, gratitude, respect, and affection towards them by sending Memorial Day greetings to friends, family, and others who you may know who served in the military.